Culture wants to convert you.
The news wants to distract you.
And you just want to live life well.
Maybe these resources can help.
The Friday Update is a weekly curation of insights including thought-provoking quotes, fascinating statistics, and biblical wisdom.
Happy Friday: Blessed are those who fear the Lord, who find great delight in his commands. Psalm...
Happy Friday The rulers of the Gentiles lord it over them, and their high officials exercise...
Our current culture seems more interested in the last two minutes than the last two thousand years. This is unfortunate. It's also avoidable. Join Mike Woodruff and invited guests as they break down some of the most significant people, events, ideas and issues to cultivate a biblical perspective and thoughtful resilience in these challenging times.
Gain insight. Avoid mistakes. Take ground. Press On.
How Do You Know
Coming Fall 2023
We are living in confusing and disruptive times. On the one hand, things are going well; on the other, things are falling apart. Society is fracturing and trust levels are low. This book lays out a way forward. A way to know what you know. To know why you believe what you do. And, a way to help you make wise choices on life's biggest questions. In this book you will find a solid foundation on which to explore your quest for truth.
FutureView: Gaining Perspective on the Rising Waves of Change
In FutureView, Mike Woodruff examines the major forces shaping the future and how they will likely impact our lives, families and communities.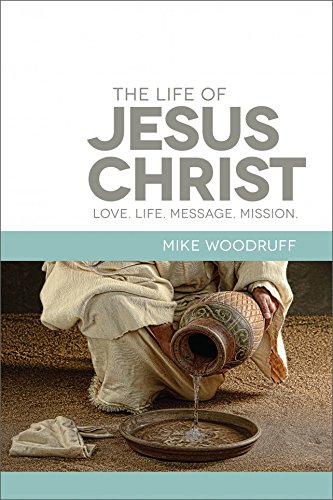 The Life of Jesus Christ
Learn more about the life of the most important, influential and fascinating person to walk the earth, Jesus of Nazareth. This book is the companion to the teaching series, The Life of Jesus Christ by Mike Woodruff. Mike invites the reader to take another look at the most influential person in history by referencing the New Testament and the latest insights from historians.
Mike Woodruff has served as the Senior Pastor at Christ Church since 2002. Prior to this he was a college pastor ('85-92), a management consultant ('92-99) and an associate pastor ('99-02). He also founded The Ivy Jungle Network, served as the President of Scholar Leaders International and is a visiting scholar with the Murdock Charitable Trust.
Mike has published more than 200 articles and written and edited ten books. He has degrees from DePauw University and Trinity International University, and an honorary Doctorate of Divinity from Sterling College.